Regular price
Sale price
$46.00 USD
Unit price
per
Sale
Sold out
Whether for cycling and other sports and leisure activities GB Viz VIGO bifocal sports sunglasses are specifically designed to fit the purpose and look good too.

See the way ahead clearly when you're cycling, running, skiing or hiking and also be able to read your cycling computer, smart watch, tracker or phone clearly. VIGO's optically perfect bifocal lenses in the lower section of the main lens mean you can see the map for directions and your sports data in sharp focus without having to change your position.
GB Viz sunglasses are made to the same tolerances, standard and quality of other high-end designer sunglasses, are fully certified, and deliver premium optical clarity in both the optically neutral main lens and bifocal sections.

Our glasses come with a choice of prescription lens from +1.0 to +3.0 to suit most customers thta would typically use glasses for reading and close-up work. If you need help with selecting the dioptre (magnification) of your lens then please download our guide here: SELECTING THE PROPER STRENGTH FOR YOUR GLASSES

The anti-fog vents keep the glasses clear swhen you are active so your vision is not impeded.
VIGO lenses are safety tested so you can be sure these glasses will protect your eyes when needed from flying debris. Plus their curved, close-fitting design best shields your eyes from the wind and rain.

100% UV Protection helps to reduce eyestrain in bright conditions while protecting your eyes from the sun's harmful rays. VIGO glasses have moulded earstems for a snug comfortable fit with a travel case and cleaning cloth included. The wide and deep field of vision and wraparound lens offer improved visibility and protection for all sports and outdoor activities.

GB Viz is a registered trademark of Gower Health & Fitness Solutions Limited.
Share
View full details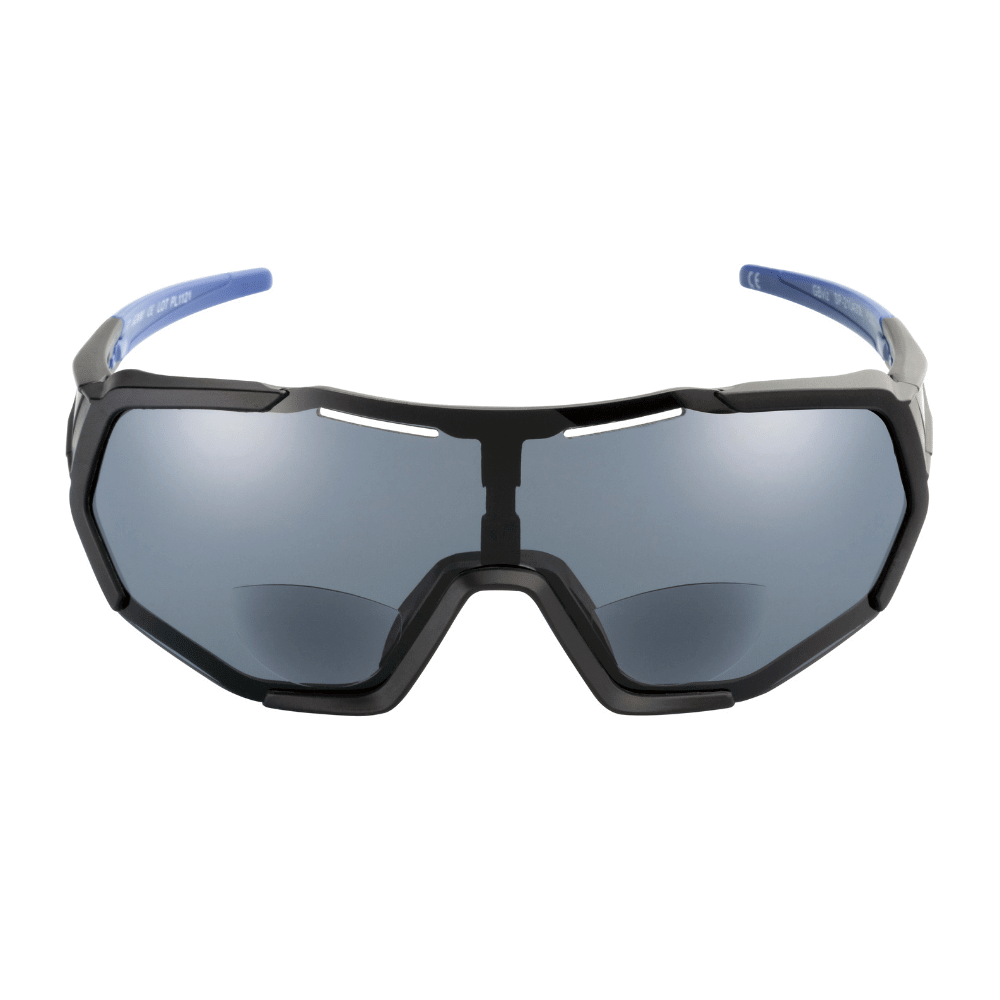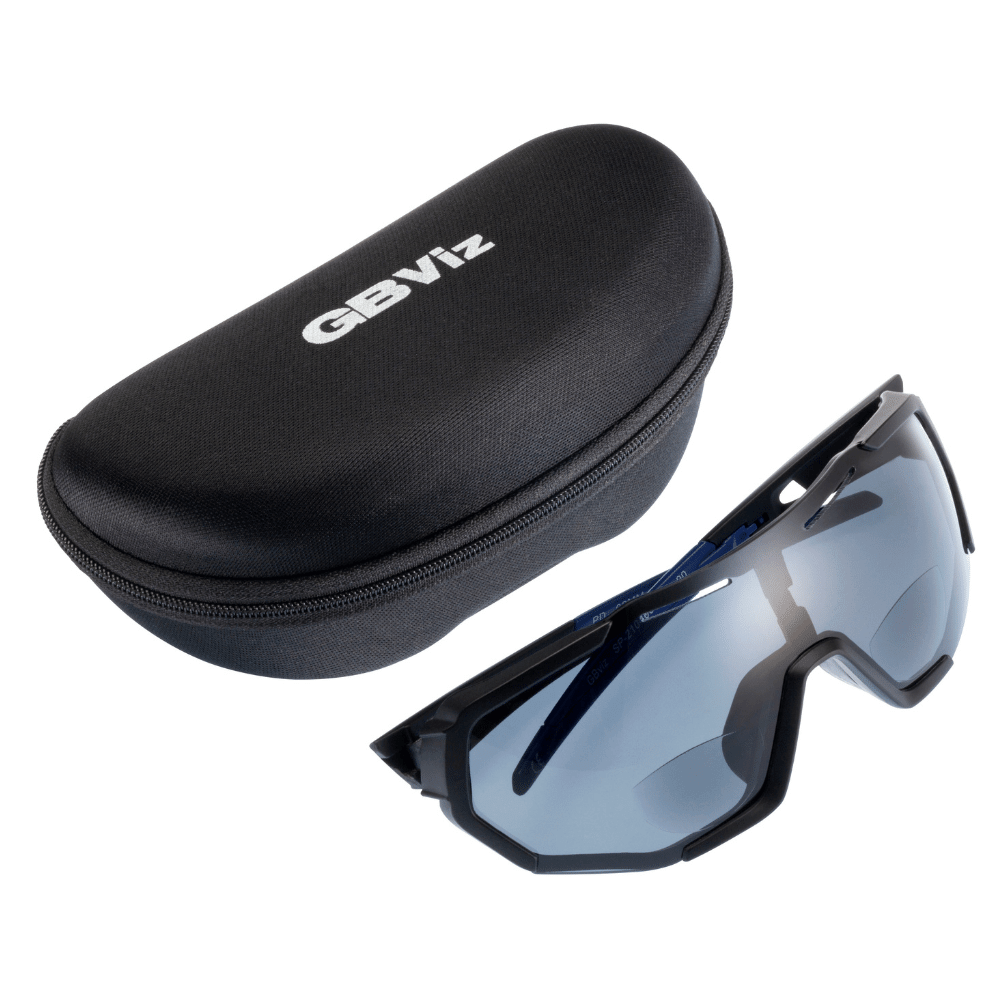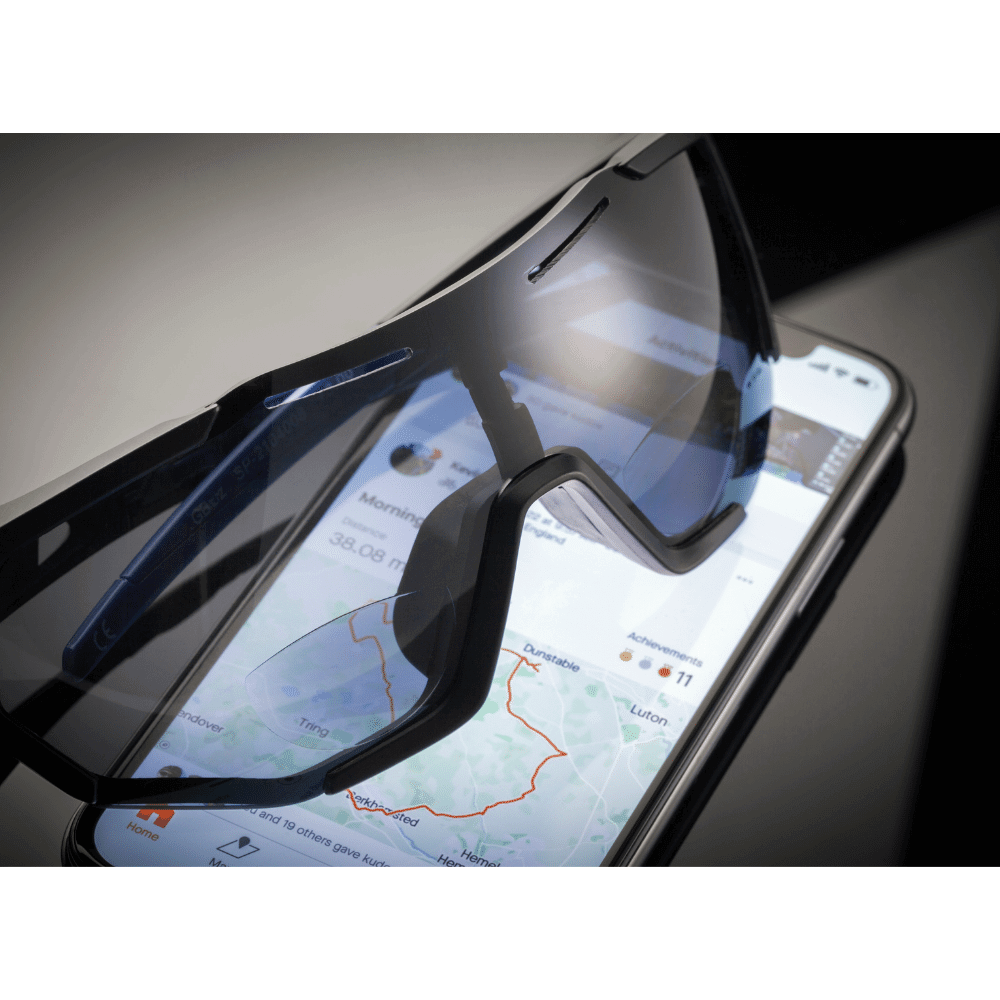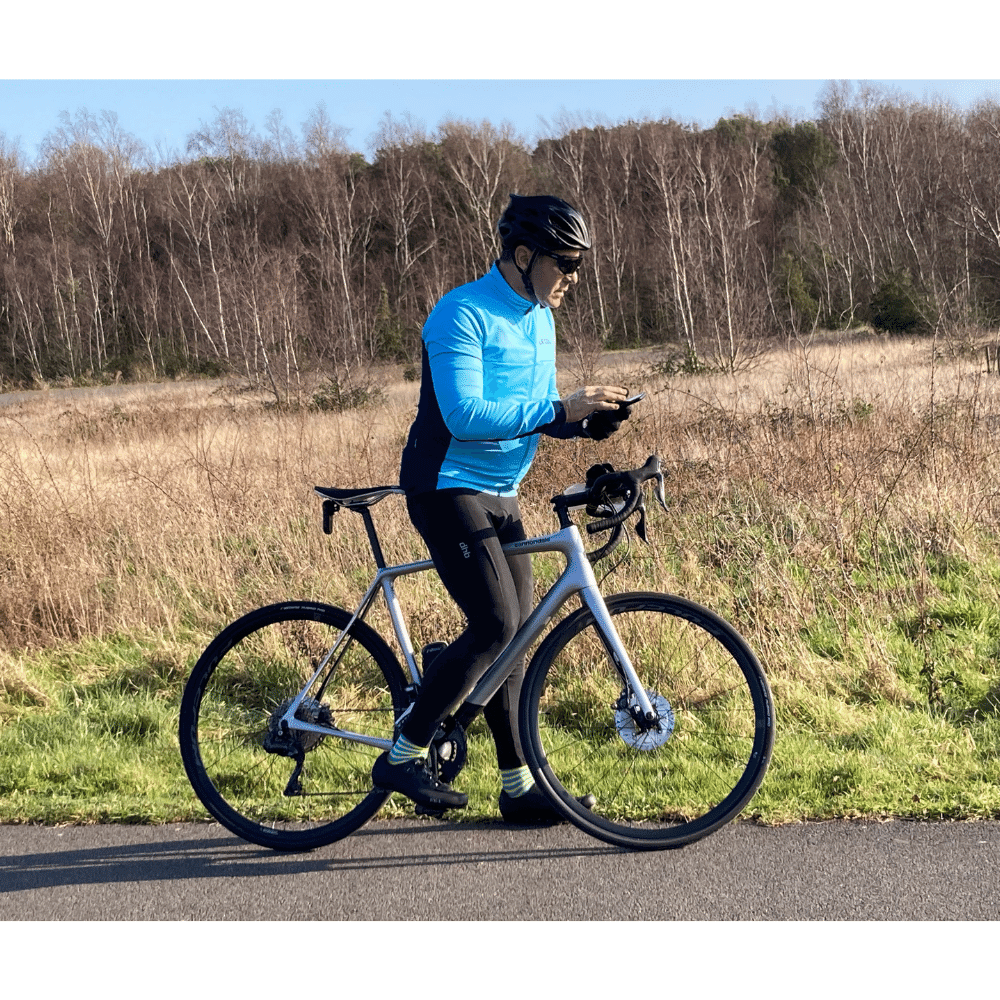 Good product
Just tried them once but quite convinced.
The shape is well adapted to the vision offered by the low position of the racing bike and lenses enable to read my Garmin watch with no issue. They do the job.
Good optics and price
The optics are very good and carried me through the Pyrenees recently. I'm very happy with them. It would be good to have choices in colour of frames and arms and if you could I'd probably buy another pair. The plastic does feel a bit cheaper but given the price it's not a deal breaker.
Good sport sunglasses
Good product and look strong
Great value for money
Ordered pair of GB Viz VIGO bifocal sports in the Netherlands. Received my glasses and went out for a ride to test them. They do a really good job as sport glasses and I finally can see my Garmin GPS crisp and clear (or the menu / phone during a break). Will order again when available in red accent or other collor lens.